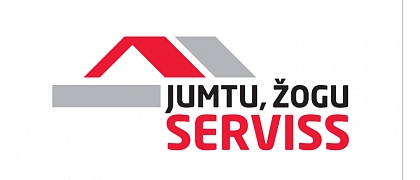 Jumtu, žogu serviss, LTD
Sun

-

Mon

900-1700

Tue

900-1700

Wed

900-1700

Thu

900-1700

Fri

900-1700

Sat

-

Working time, by prior arrangement
40203376972

LV40203376972

01.02.2022

01.02.2022

Lidotāju iela 20 – 15, Ventspils, LV-3602
Yumtu, Zogu Serviss offers high-quality products, even up to an unlimited warranty. A wide range of. Large selection of colors. Individual approach to each client. Our assortment includes - metal panel fences, stack fences( a modern alternative to traditional wooden boards with a guarantee), roof windows as well as roof trim elements, trapezoidal sheets, metal tile roofs, modular metal tile roofs, roof windows, various non-standard tin parts such as chimney trim connections, chimney caps, stainless steel chimney liners. We cooperate with qualified, experienced craftsmen in the production and assembly of tin parts.
The places of service provision are all over Latvia.
More
Construction materials, Roof covering, Roofs, roof, roof coatings, roof covering, metal roofs, metal tiles, roof covering materials, roof materials, roof production, metal roof coverings, metal roof covering, roof covering, roof coverings metal, roof tin, steel roofs, steel roof, metal roof, metal roof coverings, metal tiles, tile profile, tile profiles, tiles, roof profiles, wall profiles, tin roofs, tin roof, tin profiles, rolled profile, rolled profile roofs, galvanized sheet metal, tin sheets, galvanized sheet metal, smooth tin, water drains, rain water drains, gutters, drains, roof gutters, rain gutters, water drain systems, drainage systems, rainwater drains, roof additional elements, roof ridges, roof ridge, ridge, wind brace, wind braces, roof hatches, roof hatch, tin window sills, junctions, external window sills, window sills, eaves, cornices, roof screws, metal articles, PVC windows, windows, plastic windows, double-glazed windows, plastic windows, plastic windows, windows PVC, assembly, installation services, roofing, roofs Ventspils, assembly in Ventspils, roofing installation in Ventspils.
More