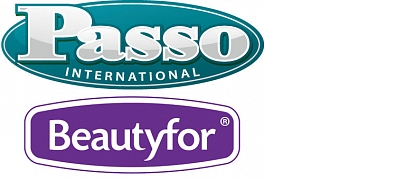 Passo International, LTD
Sun

-

Mon

900-1700

Tue

900-1700

Wed

900-1700

Thu

900-1700

Fri

900-1700

Sat

-
EUR 2689977 / 2021
14
Distributor
40003732803

LV40003732803

"SWEDBANK", AS

LV15HABA0551009443861

11.03.2005

Republikas laukums 3 – 24, Rīga, LV-1010
Professional products for hairdressers, manicurists and pedicurists, beauticians, depilatory products, as well as products for masseurs and more.
More
Available in the product catalog:
Hair cosmetics
Hairdressing equipment( Tools, Accessories, Hair dyeing, Other goods)
Waxing( Depilation waxes, Depilation cosmetics, etc. . )
Salon equipment( Salon appliances, couches and chairs, lamps and stands, etc. . goods)
Cosmetics( GMT, Courtin,Dermedics, u. . )
Manicure products( Nail polishes, UV nail lamps, Manicure tables, etc. . )
Pedicure products( Pedicure devices, Pedicure chairs, Drills and cutters, etc. . )
Disinfection( Solutions, Napkins, Disposable gloves, etc. . )
Make-up(
Massage(
More
Beauty industry professionals have the opportunity to purchase products at special prices!
Get an additional discount!
An additional discount is given:
For professionals and masters in the field of beauty care
How to get discounts?
Sign up for beautyfor. lv
If you are a beauty professional or craftsman, send your training certificate, diploma or certificate to online@beautyfor. en or upload it to your profile
We will confirm your Pro status by email.
Now when you enter your profile, prices will be reduced!
More
Cosmetics, cosmetics, beauty equipment and tools, furniture for beauty salons, cabinets pedicure chairs, lamps, sterilization, rotary tools, depilation, master's clothing, medical cosmetics, Beautyfor materials. Manicure, pedicure, manicure center, pedicure center.
More