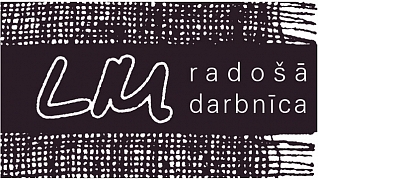 Radosa darbnica LM Ltd
Sun

-

Mon

900-1600

Tue

900-1600

Wed

900-1600

Thu

900-1600

Fri

900-1600

Sat

-
EUR 129577 / 2018
EUR 44200 / 2016
13
West Europe, Central America
Australia, Germany, Spain, France, United Kingdom, Italy, Japan, United States
Producer
40103082289

LV40103082289

22.02.1993

Ķekavas nov., Ķekavas pag., Valdlauči, Izstāžu iela 11, LV-1076

2019
The company specializes in the manufacture of readymade textile articles, except apparel. In the manufacturing process are used natural fiber threads and yarns - linen, cotton, wool, and also a little of viscose and wool mixture. Currently are being manufactured different sizes of tablecloths, table runners, napkins, as well as woven curtains, bedspreads, towels, shawls, scarves, etc. All company products are hand-woven products.
More
Textile, linen, articles made of natural materials, linen, cotton,
woolen tablecloths, linen napkins, curtains, towels, covers, cushions,
scarves, bags and other products, home textile products, home textile,
home textile wholesale, tablecloth, tablecloth, towel, towels, kitchen towels,
carpets, napkins, curtains, covers, cushions, scarves, bags, pillow covers,
bedspreads, table runners.

More