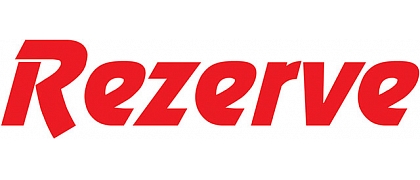 Rezerve, LTD
Esiet laipni gaidīti pie mums klātienē!
Frequently asked questions
Yes, we offer car body anti-rust treatment using Mercasol technology.
Sun

-

Mon

830-1800

Tue

830-1800

Wed

830-1800

Thu

830-1800

Fri

830-1800

Sat

830-1500
EUR 489 384 / 2020
17
Distributor, Service provider
46103005335

LV46103005335

09.08.1995

29.10.2002

Ēdoles iela 54, Kuldīga, Kuldīgas nov., LV-3301
LTD "Rezerve" founded in 1995. has developed into a large car center. We provide Citroen maintenance during the warranty period, as well as post-warranty maintenance and repairs for all brands of cars. We offer to buy original car spare parts, as well as the so-called. after market or non-original spare parts for all makes of cars. Car repair, car service, car rental, spare parts in Kuldiga, Kurzeme. The quality of our work has been highly appreciated by such insurance companies as AAS Balta; AAS BTA; AAS ERGO Latvia; AAS Gjensidige, AAS IF, AAS Seesam, AAS BAN, AAS Compensa.
More
Car service station services
We offer to Autocentrs customers: technical maintenance and repairs, vehicle preparation for technical inspection at CSDD, tire mounting and balancing, oil change in the engine and units, electrical system diagnostics and repairs, fuel system diagnostics and replacement, replacement of vehicle components and units, vehicle suspension diagnostics and repairs, a/m engine, head repair and replacement, air conditioning system check, filling and maintenance, a/m exhaust gas check and adjustment, wheel geometry check and adjustment, shock absorber efficiency check, brake system check and adjustment, car body geometry restoration on CAR -Repair and/or replacement of O-LINER stand, body parts. Repair of plastic parts, replacement of windshields, painting of car bodies or their parts in a specially designed painting chamber with SPIES HACHER water-based painting materials. We also offer car evacuation to service, car rental services, as well as service exchange car.
More
It is important for us to develop and continue to offer our customers new services.
We are happy to announce that we have added to the range of auto glass service and auto body repair services!
We have purchased a new and modern device BOSCH DAS3000 and offer car camera and radar calibration.
To take care of passenger safety, manufacturers equip cars with ADAS or driver assistance system. ADAS significantly increases the safety of the car by warning the driver of possible collisions, and also has a lane reading system, night cameras and adaptive lighting.
The ADAS camera is located on the top of the windshield and not everyone is aware that after replacing or repairing the windshield, the windshield camera needs to be calibrated. A camera shift of even 1 millimeter can significantly affect the operation of the camera, therefore, in order to take care of the safety of your customers, after repairing or replacing windshields, it is possible to calibrate the car's camera and radar at Autocentrs Rezerve.
Do not risk your safety and make sure that your windshield camera and radars are calibrated and working correctly!
More
Citroen, Toyota car sales, guarantee service, new, used, little used cars, body repair, painting, running gear repair, car service, repair, maintenance, spare parts, service replacement car 24-hours a day, all brand car repair, BOSCH diagnostics, Peugeot, oil change, brake change, body, repair of bodies, painting in Kuldiga, Kurzeme, tyre change, car service station, wheel alignment, alloy wheel repair, tyre storage, tyre assembly, balancing, spare parts sale, sale of tyres, tyres for lease, car repair, car service Kuldiga, welding, toe-in, toe-in adjustment, wheel, disc repair, assembly, tyre repair, change, headlight adjustment, motors, engine overhaul, car maintenance, glass change, car glass, timing belt change, timing belts, car preparation for technical inspection, roadworthiness inspection passing, brakes, brake repair, brake stand, accumulators, accumulator charging, charging, starters, starter generator repair, summer tyres, winter, tyres, moto tyres, truck tyres, industrial, tractor tyres, forest machinery tyres, light alloy wheels, all-season tyres, oils, car spare parts, car electrician, car electrician, exhaust pipes, exhaust pipe welding, brake system repair, electrical systems, electrical system repair, car diagnostics, Nokian, Dunlop, Michelin, Hankook, Yokohama, coffee for customers, waiting room for customers, free Wi-Fi, Audi, BMW, Chevrolet, CHRYSLER, DACIA, Daewoo, DODGE, Fiat, Ford, HONDA, Hummer, Hyundai, ISUZU, JAGUAR, JEEP, KIA, Lancia, LAND ROVER, LEXUS, Mazda, MERCEDES, Mini, MITSUBISHI, NISSAN, Opel, PORSCHE, RENAULT, Rover, SAAB, SEAT, SKODA, Smart, SSANGYONG, SUBARU, SUZUKI, TOYOTA, Volkswagen, Vw, VOLVO, Vaz, anticorrosive, anti-rust treatment, anti-corrosion, anti corrosion, Mercasol, windshields, windshield repair, car glass service, car-glass, car glass center, car glass change, car glass change, car windshield replacement, to Change the Glass for car, Mercasol anti-rust treatment, anti-rust treatment in Kuldiga, anti-rust treatment in Kurzeme, Mercasol price, Mercasol anti-rust treatment price, auto corrosion, protective layer, protective layer, anti-rust coating, protection, against corrosion, protection against corrosion, anti-corrosion treatment, rust treatment, installation of gas equipment, car gas equipment, gas appliance maintenance, anti-corrosion treatment, car anti-corrosion treatment, car rust treatment, anti-corrosion treatment of the bottom of the car, car gas repair, gas equipment repair, car body repair, new car sale, little-used cars for sale, auto gas equipment spare parts, car service for anti-rust anti-corrosion treatment, machine sale, minibus trade, new car trade, little-used car trade, auto gas equipment spare parts, citroen service, citroen spare parts, car gas spare parts, car anti-corrosion agents, anti-rust means, anti-corrosion treatment prices, car anti-corrosion treatment price, car anti-rust treatment, gas installation on the car, repair of car glass, technical maintenance and diagnostics, full-service car rental, passenger car trade, car maintenance service, car gas equipment installation, car shop, car service station in Kuldiga, car service in Kuldiga, motor vehicle trade, windshield change, used cars, little-used cars, car, car trade, citroen service Latvia, car service stations, car computer diagnostics, car repair, car service in Kuldiga, car sales in Kuldiga, used cars in Kuldiga, car technical maintenance, car body parts, service, car interior, technical maintenance, tyre assembly, tyre balancing, diagnostics, fuel system diagnostics, engine repair.
More