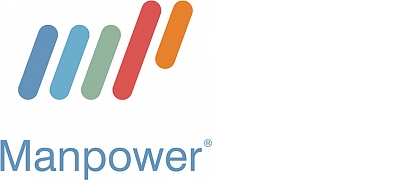 SAS Manpower Lit, Lithuanian branch in Latvia
Sun

-

Mon

900-1730

Tue

900-1730

Wed

900-1730

Thu

900-1730

Fri

900-1730

Sat

-
EUR 3593906 / 2015
274
Service provider
40003865148

LV40003865148

13.10.2006

Rīga, Krišjāņa Valdemāra iela 33 - 17, LV-1010

2015
Personnel management solutions
We will support you by providing a wide range of HR management solutions. We offer personnel selection services, personnel rental services, personnel management consulting and candidate evaluation. Manpower's clients are both large international companies and medium and small sector companies from various industries. We have extensive experience in providing high-level customer service and solutions that meet customer needs.

More
We care about people and understand the important role that work plays in everyone's life. Through career planning, training, counseling and finding the right job, we help people realize their maximum potential. We value each and every one of our employees, candidates and clients because their achievements are our success story.
More
We share our knowledge, experience and resources to keep everyone informed about the rapidly changing job market today and in the future. We closely follow industry news and create an action plan based on knowledge, continuously improving our business relationships, solutions and services.
More
Personnel selection, provision of employment, employment, personnel rental, Personnel administration, Temporary work, Provision of employment, Salary outsourcing, temporary staff, Recruitment Employment Center, Personnel selection Center

, Staff rental Center, recruitment, temporary Staffing, staff Leasing, HR Administration, payroll, Mid-level managers selection, Career center, The largest recruitment companies in Latvia, Selection of qualified specialists, Personnel search and selection, Job advertisements on the career portal.

More