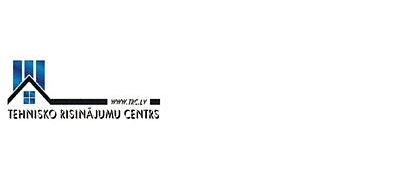 Tehnisko Risinājumu Centrs, LTD
40003925146

LV40003925146

22.05.2007

Palejas iela 2B, Valmiera, Valmieras nov., LV-4201

2021
We are a stable and fast growing company in the fire safety industry. Our team consists of knowledgeable employees with many years of experience, providing our customers with quality solutions in fire safety.
More
Assessment of the fire safety condition of the object:
* Evaluation of the technical project documentation at the disposal of the object;
* Checking the operation of fire protection systems, their compliance with regulatory enactments, conformity assessment of firefighting equipment;
* Site assessments;
* Evaluation of object premises;
* Evaluation of the facility's fire safety documentation.
SURVEILLANCE OF OBJECTS: * Assess the required firefighting equipment;
* Prepare recommendations;
* Evaluate fire protection systems;
* Calculation of the required amount of firefighting equipment and their location.
* Provide an estimate of the resources required to make improvements;
* Consultations on fire safety regulations and standards.
* Review of fire protection system projects and preparation of recommendations.
* Fire safety audit of objects and preparation of recommendations.
* Examination of inspection reports prepared by the State Fire and Rescue Service and preparation of recommendations.
More
We provide services throughout the territory of Latvia!
Maintenance of fire extinguishers;
Inspection of fire hydrants and pumps;
Fire safety requirements;
AUS systems( installation and dismantling) ;
Development of evacuation and territory plans;
CV protection and job security.
More
Safety systems. Fire safety, fire fighting and fire protection products. Labor safety organization, consultations, sale of firefighting equipment, maintenance, service. Fire safety, voice messaging, video surveillance, safety, low voltage system design, assembly, service, service. Installation of lightning protection systems. Fire protection means. Fire hydrants, hoses, connections, barrels, gun carriage barrels, foam nozzles, foam mixers, hydrants. Fire extinguishers, maintenance, refilling; hoses, cabinets, taps; installation of lightning rods, lightning protection; flue, chimney cleaning, chimneysweep, drawing up a statement, heating equipment cleaning and repair; fire safety systems, security system installation, fire safety alarm, video surveillance, security alarm, voice announcement, low-voltage networks. Fire extinguishers. Fire extinguishing products. Fire safety products. Fire safety. Firefighting and fire protection products. Fire protection equipment. Fireproof shoes. Fire safety, work safety, fire extinguishers, fire safety systems. Everything for fire safety. Fire extinguishing, fire extinguishers.
More