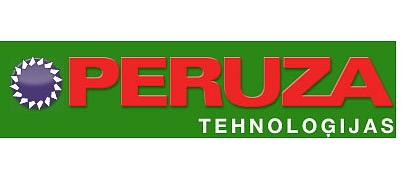 Tirdzniecības konsultāciju firma Peruvian technologies , LTD
Sun

-

Mon

1000-1600

Tue

1000-1600

Wed

1000-1500

Thu

1000-1600

Fri

-

Sat

-
EUR 77984 / 2021
2
Distributor
40003496479

LV40003496479

27.08.2003

Matīsa iela 47 – 12, Rīga, LV-1009

2021
Trade of industrial wheels
Industrial wheels and castors for food industry equipment, warehouse equipment, furniture production:
Stainless steel castors
Rubber wheels
Polyurethane wheels
Thermo resistant wheels
Alloy wheels
Furniture wheels
Dress wheels
More
Industrial wheels and castors- We offer industrial wheels and castors of different sizes and made of different materials. Pallet trolley rollers available with or without ball bearings.
Peruvian technologies- The company has a lot of experience in the trade of industrial wheels. Wheels can be purchased immediately. Both light and heavy-duty wheels are available.
Insect control lamps- Anti-insect lamps are used for rooms where flies and other insects are not wanted. Suitable for food production industry, cafes, bars, restaurants.
More
Anti-mosquito lamps. PERUZA. Polyurethane wheels. Rubber, thermo resistant,
large, furniture. Industrial, food industry equipment, for equipment,
industrial, automation. Industrial, rubber, solid, flexible rubber for wheelchairs,
galvanized steel, stainless steel, polyurethane, polypropylene, nylon,
polyamide, thermo resistant, heat-resistant, cast, furniture, stand,
equipment, design, ROKLU, pallet, support, running rollers, fixed,
turnable, with brake, turnable, swivel casters with brakes, heavy duty,
light duty, food cart wheels, moving heavy loads, for aggressive environment,
for smoking, fishing industry, meat industry. For warehouses, for food industry,
Insect control lamps, anti-insect, against insects, catching, destruction,
insects, flies, moth, insects, pest control. Plastic fittings. Lamp for cafes,
bars, for restaurants. Rohla, Rokla. Stainless steel castors.


More