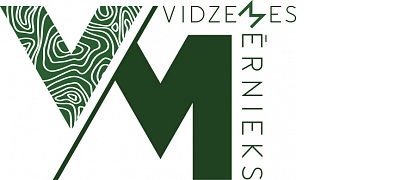 Vidzemes mernieks, Ltd.
EUR 567 713 / 2020
18
Service provider
44103030828

LV44103030828

"SEB banka"

LV85UNLA0050004013957

23.02.2004

Rīgas iela 45A, Valmiera, Valmieras nov., LV-4201
LTD "Vidzeme surveyor" deals with topographic, engineering geodesic works, communications survey, digital surveying, etc. .
* Cadastral survey * Topographic survey * Territorial planning * Inženiergeodeziskie darbi SIA "Vidzeme surveyor" maintains a high-detail topographic information database accordingly "For the Geospatial Information Law" and in accordance with the concluded delegation agreements and in accordance with the binding regulations and pricing of municipalities.
More
Surveying, topography, land survey projects, landscape architecture, detail planning, geodesy. Geodesy, surveying, cartography, topography, surveyors, surveying in Valmiera, surveyors in Valmiera, surveyor in Valmiera. Aerial photography, aerial photography in Valmiera. Surveyor in Valmiera, topography in Valmiera, geodesy in Valmiera, aerial photography in Valmiera, 3D scanning, 3D scanning services, 3D scanning works, landscape architecture.
More