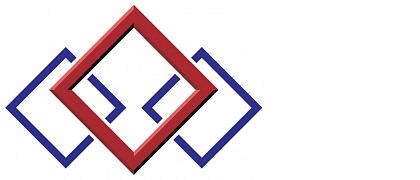 Eira Group, LTD, Furniture manufacturing, fittings, sliding systems in Liepaja
Sun

-

Mon

900-1800

Tue

900-1800

Wed

900-1800

Thu

900-1800

Fri

900-1800

Sat

-
EUR 102770 / 2020
1
Producer
42103068480

LV42103068480

13.02.2014

Ģenerāļa Baloža iela 11 – 22, Liepāja, LV-3414

2020
LTD "EIRA GROUP" founded in 2014. year. The company sells board materials for furniture and construction. We also offer sawing and edge gluing services. We make furniture - cabinets, sliding doors, kitchens. We can deliver and install the purchased goods. We also offer our customers high-quality metal doors made in Lithuania.

More
Laminated particle boards( LKSP)
MDF
Veneer
Isoplaat
Lacquered high density fibreboard plates( HDF)
Handles
Table surfaces
Smart BOX guides
INDECO sliding systems
Plywood scrap
Veneer laminated
OSB
More
Part production
Can order different types of materials
Transport services
More
Furniture manufacturing in Liepaja, Kurzeme, furniture accessories, components,
wood boards for construction, wood boards for furniture, plywood,
plywood, plate, OSB, veneer, veneer details, metal exterior doors,
door ordering, exterior doors ordering, plate materials,
MDF, table surface, surfaces, Eco wool, Eco wool, ecowool, anti-wind plates,
cutting services, kitchen cabinets, kitchen tables, built-in furniture,
built-in closets, wardrobe, furniture trade, tables,
chairs, screws, trade, orders, exterior doors, door handles,
trim edges, interior decoration plates, furniture handles, exterior door,
handles, HDF, sawing, sliding doors, partition wall doors,
modular systems, built-in kitchen furniture, laminate chest of drawers,
laminate sliding systems, sliding systems, shelf systems,
basket systems, wardrobes, interior doors, wardrobe construction, metal outer door ordering by an individual project, painted MDF doors chipboards, laminated chipboards, KSP, particle board,
chipboard plate, chipboard plates, transport services, delivery, installation,
transport, transport rent, rental with driver, furniture fittings for kitchens,
furniture fittings for closets, screws for furniture, screws for construction,
construction, furniture laminate, laminate for furniture production,
furniture manufacturing, kitchen furniture, fittings, plywood parts,
parts, Liepaja, Kurzeme, built-in systems, veneer production,
raw materials for furniture, furniture consumables, laminated particle boards,
LKSP, Isoplaat, lacquered high density fibreboard plates, table surfaces,
Smart BOX guides, INDECO sliding systems, plywood scrap,
veneer laminated, part production, can order different types of materials,
material ordering. Wood fiber boards - Eco material, hemp wool.
More