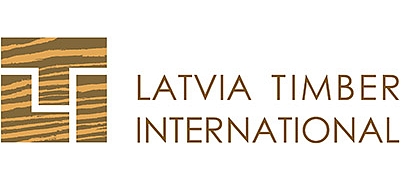 Latvia Timber International, Ltd
Sun

-

Mon

730-1600

Tue

730-1600

Wed

730-1600

Thu

730-1600

Fri

730-1600

Sat

-
EUR 11459170 / 2020
54
West Europe
Germany, Denmark, Estonia, Hungary, Italy, Lithuania, Norway, Poland, Romania, Sweden
Producer
40003057834

LV40003057834

12.02.1992

Limbažu nov., Limbaži, Meža iela 2, LV-4001

2020
| Certificate | Valid till | Issued |
| --- | --- | --- |
| FSC | 16.03.2019 | NEPCon |
| PEFC | 17.01.2021 | Biedrības "Vides kvalitāte" sertifikācijas institūcija "VIDES KVALITĀTE" |
| HT | 08.03.2018 | BM TRADA Latvia |
| NTR A | 26.06.2020 | SP Technical Research Institute of Sweden |
| NTR AB | 26.06.2020 | SP Technical Research Institute of Sweden |
| NTR GRAN | 26.06.2020 | SP Technical Research Institute of Sweden |
Company Ltd. "Latvia Timber International" from 1992 is engaged in lumber processing and delivery to Europe's market. Basic product range consists of building structure timber, finish timber and terrace timber. Our offered pine and spruce timber can be bought planed, painted or impregnated. Raw materials are purchased from our regular suppliers in Latvia, Estonia, Lithuania, Belarus and Russia.

More
Woodworking, sawn timber, timber, sale of timber materials, sawn timber exports,
timber exporting, sawmill, timber in Riga, sawn timber in Riga, sale of timber materials,
timber exports, timber material processing, planing, impregnation,
painting, drying, kiln-dried timber, dry timber, planed sawn timber,
planed timber, C16, C18, C24, dried and planed sawn timber, dried
and planed timber materials, painted timber, colored timbers, impregnated timber,
finishing materials, trim timber, patio timber, softwood lumber,
larch timber, finishing boards, exterior trim boards, outdoor finish boards,
wall decoration board, board, boards, wooden lath, wooden beams,
planed boards, facade finishing boards, wooden boards, vagonka, lining,
lining boards, profiled timbers, building structures, building structure timber,
construction sawn timber, timber for construction, packing plank materials,
packing, timber for pallets, pallet materials, glued wood, solid wood gluing,
furniture components, birch furniture components, terrace boards,
terrace materials, timber drying kilns, drying of timber materials,
coniferous tree briquettes, wood particle pellets, briquettes, sawdust briquettes,
chip briquettes, individual orders, individual order performance,
FSC certificate, FSC. Turned, impregnated poles, poles.


More