A year marked by growth on the Baltic real estate market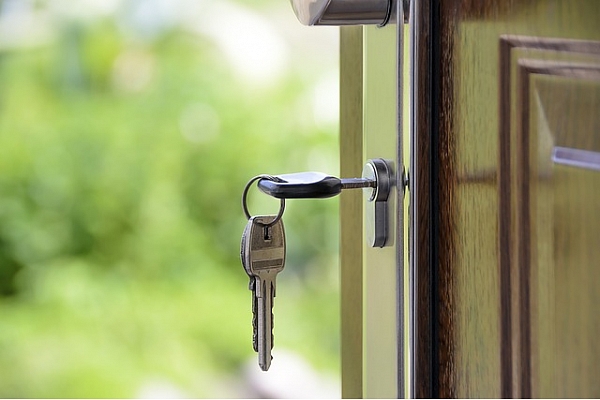 In the first ten months of 2016, the number of transactions on the Baltic real estate market rose by 6% against the respective period a year before. Given the acquisition and merger (A&M) trends in the Baltics over the past three years, the year of 2016 was closed with a comparatively high number of M&A transactions on the whole, the authors of Prudentia M&A Folio report have concluded. Transactions in the trade sector were mentioned in the report as the most significant deals made in the Baltics from May to September. In all, four acquisitions of shopping centers, including three in Latvia, were announced during that period. Vilniaus Prekuba UAB, the owner of Maxima retail chain, purchased Akropolis shopping center and other assets for more than EUR 400 million. The authors of the report have also noted the selling of Latvian shopping malls Riga Plaza, Domina and Atrium Azur for EUR 93.4 million, EUR 74.5 million and EUR 12.5 million respectively. These deals are an indication that that investors project growing demand for consumer goods, which would reflect in an increased use of shopping centers' commercial space. The dynamics of the index of the best-selling consumer goods of recent years show that investments in this sector have made economic sense. In the period between May and September, Estonian investors showed the highest activity in the Baltic region. From May to August, Estonian investors announced 20 acquisition deals and Lithuanian investors 11 deals, while Latvian companies featured as investors in seven M&A deals. According to the report, the real estate sector was especially active in the M&A market last year, both by the number of transactions and their value. The available information suggests that the total value of deals in this sector added up to EUR 588 million, making up 82% of the total value of Baltic M&A transactions on which information has been made public. The sector of industrial and commercial services also continued to assert its significance, accounting for 22% percent of all M&A transactions, announced between May and August. 
Baltic states want to attract investors for properties outside capitals

At a real estate forum, which took place in Riga in September 2016, it was emphasized that the Baltic states are interested in attracting investors for territories outside their capital cities. Mart Helmja, a representative of the Estonian Investment Agency, pointed out that Estonia wanted to attract investors that would generate high added value and were highly efficient, i.e., used mostly automated process and fewer people. This means that the investors would need much more room for machinery and powerful electricity connections, and such objects are easier for developers to provide outside the capital cities. The mobility of the specialists must also be taken into account, as foreign companies often hire specialists for a particular period of time, for instance, three years. After that, these specialists are replaced with others, which means that developers have to think about developing a market of high-class rental residential premises not only in Tallinn, but also outside the city. Mindaugas Statulevicius, Chief Executive of the Lithuanian Real Estate Development Association, explained that Lithuania also considers attracting investment outside its capital. For this purpose, we use six free economic zones, and none of them is in Vilnius, said Statulevicius. The state-planned project Palanga Airport's development which will be implemented based on public-private partnership is also expected to promote investing outside Vilnius. Ivars Ērkšķis, Director of the Investment Project Department of the Latvian Investment and Development Agency (LIAA), also said that LIAA is very satisfied with cooperation on investment attraction with several local authorities, for instance, Liepāja, Jelgava and Daugavpils. 
Brexit creates opportunities
Participants of the aforementioned forum also predicted that the UK's exit from the European Union (EU), or Brexit, would create new opportunities for other EU members' real estate markets. Professor Stefan Kull from Lucerne University predicted that initially the real estate market might even experience a slowdown, but 10-15 years of increased growth are likely to follow after that. For the time being, Brexit still involves many unanswered questions, but many companies will be faced with a dilemma – either to move all their business outside the UK or to split their operations and relocate part of their staff. Either way, this will create new opportunities to property developers in the EU, who will have to provide additional supply of office premises in other countries, which will also affect the housing market, said Professor Kull.  Kirkor Ajderhanayan, CEO of the International Real Estate Federation (FIABCI), also projected that the global real estate market will expand by 55% percent by 2020. 
Baltic developers create the market themselves 
Unlike in other European countries, property developers in the Baltic countries can create the market themselves and offer investors what they are looking for, Paolo Vittorio Michelozzi, a member of the supervisory board of Pro Kapital Grupp, pointed out at the real estate forum. "We are able to do what cannot be done in other European countries. A developer can find a good territory for development and create there an environment to the investor's liking. Developers in the Baltics may not follow dominant trends but create the market themselves," Michelozzi said. He added that he had a very good experience across Europe and that he was confident that the Baltics is the place for achieving a good result. Meanwhile, Robertas Dargis, the owner of Lithuanian real estate company Eika, indicated that the EU structural funds available for preparing problematic urban areas for development is a great advantage of the Baltic developers. Developers are interested in large territories because they allow for developing comprehensive projects – not only residential or commercial buildings, but also a combination of both, adding to it also recreational, public and cultural infrastructure. 
Riga the only Baltic capital to show improved housing affordability 
In the third quarter of last year, Riga was the only Balti capital to report improved housing affordability in comparison with the same period a year ago. The average net wage growth and a decrease in interest rates ensured that housing became more affordable. In Tallinn, housing affordability decreased somewhat on higher interest rates. Meanwhile, housing affordability in Vilnius has been declining on steeply rising apartment prices. Rising by 2.3 points over the year, the Housing Affordability Index (HAI) in Riga, hit 162.5, which means that the income of the average household (whose monthly income is equivalent to 1.5 average wage in Riga and which is buying a 55 square-meters large apartment) was 62.5% higher than needed to spend 30% of the family's monthly income on paying the mortgage. The HAI in Riga improved as loan interest rates dropped by 15 base points and the average net wage rose by 1.7%. The average price of apartment transactions rose by 2.2% per square meter with price hikes recorded in all apartment segments. On the whole, the housing market can be described as stable. In the segment of economic-class prices, which accounts for the largest part of transaction on the housing market, the supply is in balance with the demand. However, a tendency has developed to book new apartments before their construction is completed, which might suggest of a shortage of good quality apartments that could be bought for a reasonable price. The demand has the potential to grow as people's income and savings continue to increase, while interest rates remain low. But as long as the outlook on the economy remains generally shaky, people will stay cautious, says Swedbank economist Linda Vildava. 
In Tallinn, the HAI declined by 0.8 points on year to 145.9 points in the third quarter of 2016. The reduction occurred as interest rates on housing loans increased somewhat. The average apartment prices climbed along with the average net wage, with both figures moving up 7.8% over the year.
In Vilnius, the HAI shed 6.4 points on year to 124.3 in the third quarter of 2016. The main cause of the reduction was a 12.8% year-on-year rise in the average apartment price per square meter. The average net wage grew by 7.8%, while interest rates rose by four base points. 
Riga trails Vilnius and Tallinn by number of apartments in new projects
Over the past couple of years, Riga has seen a considerable growth of new residential projects, although Vilnius still remains the Baltic leader by construction of new projects – the highest number of apartments in new residential projects has been built in the Lithuanian capital, followed by Tallinn and Riga taking third place, according to a market review drawn up by DNB Banka in collaboration with Ober-Haus real estate consultancy. Riga and Tallinn, however, are leaders by the size of apartments. In Riga, 5.1 new fully completed apartments per 1,000 inhabitants have been built since the beginning of 2015, which is two apartments more than in the period from 2013 to 2014. In Tallinn, 8.6 new fully completed apartments have been made available per 1,000 inhabitants since 2015, which is 4.7 more apartments than in the previous two-year period. In Vilnius, 13.4 apartments have been completed per 1,000 inhabitants, which is 5.6 more apartments than in the previous period. 
In the post-crisis period, Riga and Tallinn have been showing the fastest growth in construction of new dwelling houses over the past two years, according to reports. Still, Vilnius has remained the leader in that respect, developing 50% more new projects than the capitals of Latvia or Estonia. "If we look back in history, the supply of new projects in the capitals of all three Baltic states grew at a fast rate each year until 2007. Starting 2008, the number of new projects declined, hitting the lowest point during the crisis in 2010. Although since 2011 the number of new residential projects in all three cities has been growing at a changeable pace again, Vilnius has managed to increase construction volumes at the fastest rate," commented DNB Banka Board Member and Vice-President Anita Bērziņa. She also called attention to the following statistics – in 2016, the number of new residential projects was at the level of 2003 in Riga, at the level of 2004 in Tallinn and at the level of 2005 in Vilnius. The number of apartments in new residential projects in Vilnius is twice as high as in Tallinn, with Riga placing in the middle. The average number of apartments in new residential projects is 44 in Tallinn, 56 in Riga and 81 in Vilnius. In Tallinn, however, the new apartments are much bigger in size than in Vilnius, the average floor space of the Tallinn apartments is 67 square meters against 54 square meters in Vilnius. The situation in Riga is more like in Tallinn. 
The number of new apartments bought in 2014-2015, makes up 33% of all apartment purchases made in Vilnius during that period. The share of apartment purchases in new residential buildings is significantly smaller – 19%, and in Riga 14% of all apartments are bought in new projects. The statistics show that Soviet-era standard design apartments are still dominating the Latvian housing market. The authors of the report also conclude that the average wage in Riga has been growing at a faster rate than apartment prices. The opposite trend can be seen in Tallinn, and in Vilnius both wages and apartment prices have been showing similar growth. Consequently, Riga has emerged as a city where housing affordability is one of the highest in the Baltic states. 
LATVIA
As Balsts CEO Aigars Zariņš indicated, the real estate market saw constant changes in 2016 – they were not huge, but given the moderately growing local demand the market is likely to show steady and sustainable growth in the future. All indicators suggest that the growth of the real estate market that has been recorded over the past couple of years should continue also 2017. But unless favorable conditions are created for entrepreneurship, development of small businesses and attraction of foreign investment, the projected growth can turn into stagnation. In 2017, the average prices will continue to rise, but the rise will not exceed last year's annual rate of 6-7%, the expert predicts. The average prices of Soviet-era standard design apartments have risen by 6.5% from the beginning of 2016. The price hikes can be put down to a significant reduction of the supply of apartments for sale. In 2016, the domestic demand was best characterized by the situation in the new segment of new apartments where the activity of local buyers surged 42%. The Riga market of new apartments saw 120-130 transactions a month. The average apartment prices in new buildings in Riga's residential neighborhoods are in the range between EUR 1,000 and EUR 1,750 per square meter, and in the city center they range between EUR 1,450 and EUR 3,800 per share meter. Clients mostly look for small 2-3 room apartments with complete finishing. 
Demand on the Riga's secondary rental market was also strong last year. As people continued to move from regions to Riga in search of jobs and to start studies, most of them chose to rent housing. Demand for good quality apartments for rent still exceeds the supply, which allows landlords to keep rent prices at the existing level. In 2017, rent prices are expected to rise by 5-7%. Demand for offices for rent was stable in 2016, which is why the rent prices stayed unchanged as well. In 2017, office rent is projected to remain flat or even decline a bit in some segments. In 2016, the strongest demand was for small medium-sized B-class offices in the size of 30-100 square meters in the city center or the so called quiet center, for a monthly rent not exceeding EUR 8 per square meters. The share of free office space available for this price in Riga is 4-5%.
Investments in Latvian commercial property market top EUR 300 million for fourth consecutive year
The total amount of investments made in commercial properties in Latvia reached EUR 341.3 million in 2016 as compared to EUR 394.4 million in 2015. These investments only included commercial properties priced over EUR 0.4 million which were acquired with the aim to generate profit from rent. Investments in development projects and land plots reached additional EUR 82 million. The highest activity was recorded in the trade segment, followed by the office segment. The most active investors in 2016 included EfTEN Capital and Northern Horizon Capital. Lone Star multinational investment fund was the largest among the new investors that arrived in the Latvian market last year. The TOP-5 of largest deals in 2016 included the sale of Riga Plaza and Domina Shopping malls, with the value of each deal exceeding EUR 30 million, the sale of SWH Biroju Centrs and Upmalas Biroji office buildings for more than EUR 20 million each, as well as the sale of Atrium Azur shopping center for more than EUR 20 million.
airBaltic head office - the largest office lease deal in 2016
The lease of the 6,217 square-meters-large head office of airBaltic carrier in Mārupe emerged as the largest office lease deal in 2016. The total value of the deal was EUR 6.19 million. The total floor space of the four-floor office building is 6,217 square meters and its design features an open floor plan. The second largest deal was the lease of 3,198 square meters of office space in the newly built Place Eleven office center to Visma IT company. The third largest deal was the lease of 2,098 square meters of office space in Unity Biznesa Centrs at 109 Vienības Gatve to Nordea. 
 
Properties of student housing type perspective in Latvia 
Real estate projects that are being developed to provide housing to students are very perspective in Latvia, says Denis Kim, the head of Dekarta Property developer. "Last year, Dekarta Property was faced with great liquidity issues - this happened because previously we only focused on buyers from Russia and Kazakhstan, but these buyers' purchasing power has dropped several times over the past couple of years," says Kim. Consequently, Dekarta Property started analyzing alternative business opportunities and came to the conclusion that student housing was the most perspective segment. During the last five years, the number of foreign students in Latvia has increased 2.5 times. The figure could be increased even more, but conversations with the rectors of several institutions of higher education revealed that a shortage of appropriate housing was the greatest obstacle to enrolling more foreigners. The highest number of foreign students come from Germany, followed by Uzbekistan, Russia, India, Sweden and China. This is an indication of a very good diversification, i.e., economic issues in one of these countries would not leave a particular impact on the overall number of students. Developers believe that the main reason for foreigners' wish to study in Latvia is the tuition which in Latvia is much lower than elsewhere in Europe. European households' income has not risen over the last two years, which means that interest in studying in Latvia is only going to increase. Moreover, building such student housing might be very profitable for investors, as return on assets (ROA) on such investments reaches 11%
Estonia
Average apartment price in Tallinn on the rise 
In January 2017, the average apartment price in Tallinn was EUR 1,735 per square meter, which was 12% higher than in the same month a year ago, according to the Estonian Land Service's data. In all, 753 apartment transactions were recorded in Tallinn in January 2017 as compared to 547 deals in the same month in 2016. The total value of these transactions was EUR 74.4 million in January 2017 in contrast to EUR 46.4 million a year ago. Elsewhere in Estonia, the average apartment prices climbed 9.7% to EUR 680 per square meter. In December 2016, the average apartment price in Tallinn was EUR 1,744 per square meter, and elsewhere in Estonia apartment prices averaged at EUR 723 per square meter.
Estonians clinch major deal in Riga, Vilnius and Tallinn
In June 2016, EfTEN Real Estate Fund II of the Estonian commercial property manager EfTEN Capital announced the acquisition of three business logistics centers in Riga, Tallinn and Vilnius from the Danish transport and logistics company DSV. The fund is buying the centers at 31 Krustpils Street in Riga, 535 Pärnu mnt in Tallinn and 21 Stasylų gatvė in Vilnius. All three centers are situated next to major transport thoroughfares, they have been built or renovated between 2000 and 2006 and they have 33,000 square meters of total floor space for rent. The floor space of the center in Riga is expected to grow by 4,300 square meters after its planned expansion in 2017. The sale of the Riga center will be able to go ahead as soon as the local authority renounces its preemptive rights to this property. The purchase of the Tallinn center requires permission from the Estonian Competition Council, and the deal in Lithuania is to take effect without a delay. The value of the deal has not been disclosed.  
Estonians as exemplary developers of degraded territories 
Technopolis Ulemiste district in Tallinn, which has been developed in the territory of the former Dvigatel plant, has been mentioned as one of the best examples of degraded territory development. Technopolis Ulemiste Sales Manager Tanel Olek says that a total of 700,000 square meters are available for development in the district. Office buildings have already been constructed on 100,000 square meters of this territory. More than 300 companies with over 7,000 staff are already operating in Technopolis Ulemiste, 21 percent of which are foreign companies. Residential projects will also be developed there in the next 15 years so that people could live closer to their workplaces. Development plans also include a nursery school, an international school, stores, restaurants, a fitness center and other infrastructure. It is planned that the number of companies and the number of people living and working in this district will have doubled in15 years' time. 
 Lithuania
In the first 11 months of 2016, property transactions in Lithuania increased by 10.5% as compared to the respective period a year before. In the capital city Vilnius, buyers concluded 10,630 deals, mostly in the segment of apartments. The figure is by 10.5% higher than in the respective period in 2015. According to real estate brokers, the growth in property deals has been driven by people's rising income, as well as a drop in unemployment and interest rates that have hit their all time low. As representatives of Ober-Haus real estate company indicate, prices of high-end apartments in downtown Vilnius are in the range between EUR 200,000 to EUR 1 million, depending on their size. Private dwelling houses are selling in the price range from EUR 450,000 to EUR 2 million. In the first three quarters of 2016, the average price of high-end apartments was EUR 720 per square meter, which was a 9% increase against 2015. According to the data of Statistics Lithuania, the percentage of foreign buyers on the Vilnius real estate market is roughly 10%. Most of them are citizens of Russia, Belarus, as well as Germany and the United States. Demand from Russian citizens has been showing the strongest growth. The total value of their properties in Lithuania was estimated at around EUR 99 million at the beginning of 2016, up 6.7% year-on-year. Buyers from Belarus ranked second. The total value of the properties purchases by the Belarusians was EUR 28.4 million, up 11.9% year-on-year. Germans was in third place with properties worth EUR 25.3 million, up 13%, and U.S. citizens followed with properties worth EUR 24.2 million, up 21.6% against 2015. At the beginning of 2016, the total value of all properties owned by foreigners in Lithuania was EUR 326.27 million, having grown by 8.5% over the year. Most of these properties were concentrated in Vilnius where their value totaled EUR 198.58 million.
Lithuanian real estate market projected to grow
In January 2017, property sales in Lithuania rose by one tenth against the first month of 2016. This trend, which appeared already at the beginning of the year, suggested that the real estate market is likely to keep growing throughout the year, representatives of the Lithuanian Central Property Register predicted. The register's data shows that a total of 8,079 buildings and land properties were sold in January of this year, which is a 10.2% increase against January 2016, but at the same time a 23.1% drop from December 2016. The situation is similar on the apartment market. With 2,399 apartments and 591 dwelling houses purchased in January 2017, the respective figures rose by 12.9% and 5.5% against the first month of last year. Meanwhile, on the market of building plots, the beginning of year showed a situation typical of the season, as the number of building plots sold during the month fell by 24.9% percent from December, but rose by 9.3% percent against January 2016 to 3,908 plots. 
Investments in heritage objects promoted
With clearer regulations, authorities in Lithuania hope to promote investment in properties that have been assigned cultural heritage status, the business newspaper Verslo žinios reports. In the past two years, the Department of Cultural Heritage under the Ministry of Culture and the Lithuanian Real Estate Development Association have worked out a system allowing to evaluate the authenticity of properties with cultural heritage status. The purpose of this system is to encourage investors to invest in such objects more actively and to generate added value both for themselves and society. At present, investors tend to avoid such objects, as they are associated with problems rather than profit. Diana Varnaite, Director of the Department of Cultural Heritage, said that because of this reason quite a few properties of cultural and historical importance have been left unattended and are gradually crumbling. "Together with the Lithuanian Real Estate Development Association we wanted to break the ice and worked out a strategy in order to attract investment to objects of cultural heritage," the official said. Three companies have already dared to test this system for the evaluation of heritage objects' authenticity, the newspaper says. 
Lithuanians invest EUR 6.4 million in residential block in Riga
In 2017, real estate developer Hanner is set to invest EUR 6.4 million in a new residential block 26Vesetas in the Skanste neighborhood, which is one of the fastest growing neighborhoods of Riga with extensive infrastructure development plans for the next coming years. 26Vesetas will comprise two 10-floor apartment buildings with 102 compact apartments and conveniently planned surroundings. The developer projects the new neighborhood to become one of the most coveted residences among young professionals. Several Latvian interior designers will design the apartments' interior. Construction of 26Vesetas was started in 2016 and the project is scheduled for completion by the end of 2017. The booking of apartments will begin in November 2016. Investments in the construction project are planned at EUR 6.4 million. The 26Vesetas is being developed by Hanner Group which operates in Lithuania, Latvia, Romania, Russia, Ukraine and Belarus and is Lithuania's largest property developer with 20 years experience and a portfolio of assets and projects worth EUR 1 billion. The group has developed more than 270,000 square meters of commercial space, as well as 4,300 apartments. Hanner Group develops projects with the total office space of over 50,000 square meters and five different residential projects with more than 1,000 apartments. In Latvia, the group has already built and is managing Eiropas Biznesa centrs at 10 Ropažu Street and Jaunā Teika apartments at 12 Ropažu Street. 
Future highlights in the Baltics

Riga In 2017, the focus will be on the planned multimodal railway station of the Rail Baltica projecy, development of the Zaķusala and Skanste neighborhoods and the Latvian contemporary art center, with an objective to make Riga a greener city. 
Tallinn In 2017, and beyond the emphasis in the sphere of real estate will be on reviving the city center and developing a seaside area which until now has been an industrial territory, as well as on enhancing street infrastructure. In 2017, Tallinn will see the development of various projects providing 1.5 million square meters of additional space: they envisage construction of residential blocks, marines and several cultural facilities. 
Vilnius will develop six uptown neighborhoods, offering potential for development on at least 500 hectares of former industrial territory. Office space is projected to grow by impressive 47,500 m², and an expansion of shopping centers, as well as renovation and construction of public buildings is also expected to continue in Vilnius in 2017. 
Apartment prices in Estonia
Properties priced at up to EUR 300,000 – average apartment price EUR 156,593, average price per m² EUR 2,016
High-end properties priced at over EUR 300,000 – average apartment price EUR 479,071, average price per m² EUR 3,578
Source: Estonian Land Department, Bank of Estoni
Comments