Another record-breaking year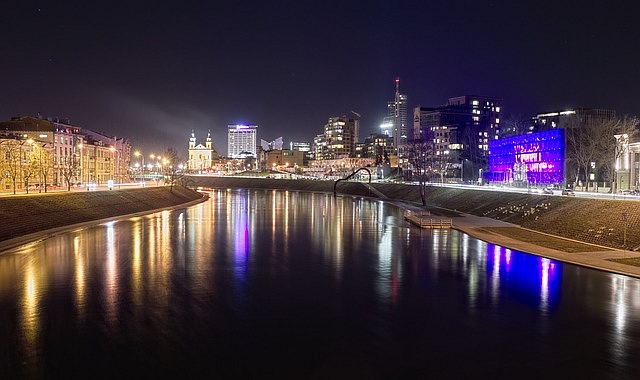 2016 was another record-breaking year for the foreign investment promotion agency Investuok Lietuvoje (Invest Lithuania) as it attracted EUR 144 million in foreign direct investment. Large international companies that started doing business in Lithuania include Intersurgical Company (medical devices for respiratory support, 1,920 employees), Western Union (IT, accounting, 150 employees) and Mars (manufacturing, 750 employees). Altogether 36 foreign companies made investments in Lithuania last year. These projects are set to create 3,716 jobs. For comparison, 28 foreign companies decided to set up operations in Lithuania in 2015, creating 2,370 jobs. Investments came mostly from Poland, Germany and Spain. At the beginning of 2017, Dutch IT company Macaw specializing in web design chose to establish an office in Lithuania. The company said it had picked Lithuania for its highly-skilled staff and geographical location. 

Swedes choose to invest in retail trade
Sweden's ICA Gruppen, which operates the Rimi retail chain, is buying the Lithuanian company Palink, the operator of the Iki retail chain, for EUR 213 million. The deal will make Rimi Lithuania the second-largest retail chain Lithuania and a more efficient competitor, Rimi said. The largest retail chain in Lithuania is Maxima. ICA Gruppen CEO Per Stromberg said that Lithuania was the largest market in the Baltic region, but also the country in which Rimi Baltic currently had the smallest market share. "The acquisition will benefit Rimi and Iki's customers and will create value for ICA Gruppen's shareholders," said Stromberg. The deal is estimated at EUR 213 million, with the sum yet to be revised. The deal will be financed with ICA Gruppen's own and borrowed money. The Iki chain in Lithuania currently comprises 235 stores, accounting for about 15% of the country's retail trade market in 2015. Rimi Lithuania's market share was about 8% in 2015, with the company operating 56 stores across the country. "With this acquisition we can make Rimi's position stronger in the market and it will increase our competitiveness. Today Rimi has an 8% market share, and Iki has 15%. After the acquisition the overall market share will be 23%. We will also try to lower the prices," Edgar Sesemann, CEO of Rimi Baltic that operates the Rimi retail chain, said during a news conference in Vilnius. He said Rimi had decided to purchase Iki, as its current market share was too low for efficient competition with other players of the retail market. Maxima currently has the biggest market share in Lithuania, followed by Iki, Norfa and Rimi, with Aibe operating a grocery retail chain in smaller towns. Germany's Lidl came to the Lithuanian market in June 2016, currently operating 22 stores across the country. Sesemann said that Lidl's arrival had had a minimum impact on the deal. At present Palink belongs to Rewe Group, Coop Switzerland, Colruyt Group, Unilec, Conad and Baltisches Haus. In 2014, Palink sold Iki retail chain in Latvia to a local retailer, Mego. 
Hanner to invest EUR 85 million in commercial property
Lithuanian property developer Hanner has said it is going to invest EUR 85 million in various real estate projects this year, with the biggest half of that amount, or EUR 46.5 million, to be invested in Latvia and Romania, Lithuania's Verslo Zinios business newspaper reported. "We know the Lithuanian market best and would like to invest in it more, but since bureaucratic obstacles are growing, our investments in Lithuania will be smaller than in foreign countries this year. We hope that these obstacles are temporary and that we will be able to increase investments also in Lithuania," said Hanner CEO Arvydas Avulis. Hanner plans to invest EUR 38.4 million in projects in Lithuania in 2017, with EUR 21.2 million worth of these investments planned in housing projects in Vilnius.  This year, Hanner also intends to invest EUR 17.2 million in the development of commercial projects in Vilnius. The company is about to start building a new business center, continue construction of the Courtyard by Marriott hotel and finish furbishing offices at the City business center. In 2016, Hanner invested EUR 22 million in projects in Lithuania.
EUR 2 million investment in fertilizer plant

Ikarai, a subsidiary of Vitera Baltic, a distributor of Israeli and Spanish-made fertilizers in Lithuania, has launched construction of a EUR 2 million worth fertilizer factory and warehouse in the Kedainiai Free Economic Zone (FEZ). "The construction of the plant is an important step to consolidate our position as the producer of liquid fertilizers. We chose the Kedainiai FEZ for our investments after assessing its good infrastructure and the favorable attitude of the territory's manager and the municipality. Furthermore, the Kedainiai FEZ is convenient logistically," said Remigijus Streckis, CEO of Ikarai. He said that the plant should become operational this fall, initially producing about 10,000 tons of fertilizers a year. The company expects to export about 80% of its output. Vitera Baltic is the distributor of fertilizers Nutrivant Plus made by Israeli company ICL and products of Spanish company Atlantica Agricola in Lithuania.
Comments