As sector recovers, 16,8% growth recorded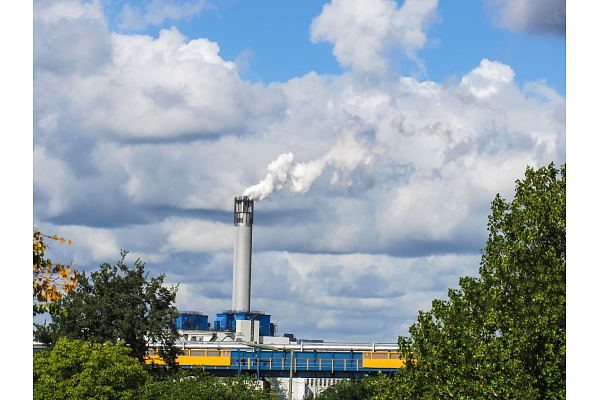 Photo: Stock.XCHNG

Industry in brief:
• Wood processing and furniture making, light industry, metalworking and mechanical engineering make 75% of their income from export markets;
• Latvia is in an advantageous geographic location with its ports and borders with the EU and the Russian Federation, i.e. a short distance to major markets;
• In 2011, compared to 2010, turnover in the manufacturing sector in actual prices climbed 16,8% – on local market by 13,3%, on export – by 20,4%;
• Latvian industry in 2011 counted 8 596 companies operating at a total turnover over LVL 6,99 billion, but total value of goods produced – approx. LVL 6,33 billion. Workforce in industry in 2011 was 131 745 people.

• Latvia's main industrial branches – timber, food processing and pharmaceuticals – rely primarily on local raw materials. Metalworking, mechanical engineering and chemicals on the other hand rely on imported raw materials, and therefore they are influenced more by global price fluctuations.
• The government's industrial policy guidelines, adopted in 2012, have set that the manufacturing sector's proportion in gross domestic product will be at 20% in 2020; growth in productivity in 2020, compared to 2011, will be at 40%; industrial growth will have reached 60%, while investment in industrial research and development will be 1,5% of GDP.

Growth boosted by food processing
• In 2011, compared to 2010, turnover in the manufacturing sector in actual prices climbed 16,8% – on local market by 13,3%, on export – by 20,4%, according to the Central Statistical Bureau.
• Production of motor vehicles, trailers and semi-trailers showed a major increase – 54,4% (up 53,3% on local market, 54,4% – export), equipment, mechanisms and machine tools – an increase of 52,5% (50,7% local, 53,4% export), and electrical equipment – up 40,7% (26,7% local, 48,8% export).
• Growth continued in 2012; 10-month industrial production output in seasonally-adjusted comparative prices climbed 6% year-on-year, processing sector product volume swelled 9,4%, in the mining industry and quarrying by 2%, but electricity and gas supply recorded a drop by 4,4%.
• Production of food products (with its 80% increase) was the key factor in the overall growth, also ready-made metals (30%), ships/boats and locomotives/train cars (49%) and pharmaceuticals (22%).

Support for industry
Latvia has three key support mechanisms:
• Corporate income tax breaks for major investment projects
• Free economic zones and the advantages thereof
• EU funding
• Already in 2009, the Latvian government designated as priorities in industry food processing, timber, chemical production manufacturing of electrical and optical equipment, mechanical engineering and metallurgy. The government's primary support avenues are tax stimuli, EU structural funds and financial backing instruments.
• Besides, in 2011 an income tax break was set for investments of EUR 7,1 million (LVL 5 million) or higher.
• Challenges for the future in industry are mostly connected to uncertainty over the eurozone's future. Even though thus far the eurozone's problems have had no impact on Latvian industry, there is concern. Uncertainty about electricity rates and fuel prices also have sector players concerned.
 
Industrial production volume (volume compared to previous year)
2007

 

2008

 

2009

 

2010

 

2011

 

107%

 

104,1%

 

85,7%

 

98%

 

106,7%

 
Source: Central Statistical Bureau
 
Manufacturing industry's structure in 2011
 

% of total export

 

% in industrial product markets

 

Mechanical engineering and metalworking

 

30%

 

23%

 

Wood processing

 

27%

 

23%

 

Food processing

 

12%

 

25%

 

Chemicals and pharmaceuticals

 

7%

 

5%

 

Light industry

 

6%

 

4%

 
Source: Association of Mechanical Engineering and Metalworking Industries of Latvia
 
TOP 5 biggest industrial companies based on net turnover in 2011

Company

 

Specialisation

 

Turnover 2011, millions, EUR

 

Turnover 2010, millions, EUR

 

Turnover difference, 2011

 

Number of employees

 

JSC Liepājas Metalurgs

 

Metallurgy

 

 290,5

 

293,31

 

0,96%

 

2 195

 

JSC Latvijas Finieris

 

Wood processing

 

138,71

 

168,68

 

21%

 

1 532

 

JSC Rīgas Kuģu būvētava

 

Ship building/repair

 

44,35

 

140,29

 

216%

 

639

 

JSC Latvijas Balzams

 

Alcoholic beverages

 

106,6

 

96,37

 

9,6%

 

613

 

JSC Grindeks

 

Medication

 

88,63

 

90,79

 

2,43%

 

716

 
Sources: Firmas.lv
 
Useful links

Ministry of Economics 
Association of Latvian Chemical and Pharmaceutical Industry 
Investment and Development Agency of Latvia 
Latvian Timber Industry Portal 
Latvian Light Industry Association
Association of Mechanical Engineering and Metalworking Industries of Latvia 
Latvian Electrical Engineering and Electronics Industry Association 


 
Comments