Business environment in Latvia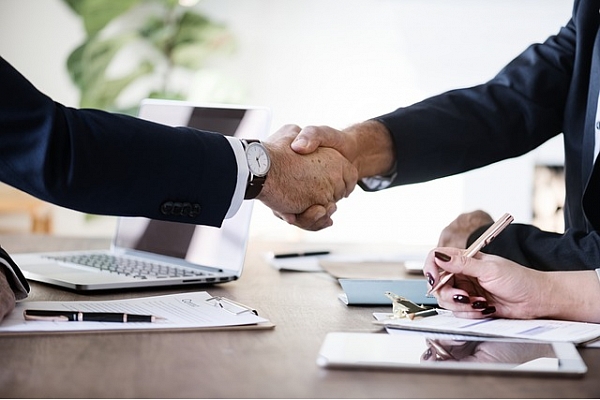 Number of companies drops in Latvia but ratings improve
Business basics:

* The economy of Latvia is a free market economy, it is regulated by appropriate laws, protecting commercial rights, trademarks and investments;
* The requirements of the European Union are included in laws of Latvia;
* In Latvia, there are no restrictions to or a different treatment of foreign investments and companies;
* A business and investment-friendly environment is one of Latvia's long-term economic priorities;
* The government has supported the Guidelines on National Industrial Policy 2014-2020, which have been worked out by the Economics Ministry and are intended to promote structural reforms in the economy in favor of production of more profitable goods and services, including increasing the role of industrial production, modernizing industrial production and services, as well as developing complex exports;
* In Latvia, business activity is mainly concentrated in the capital city Riga and its area, but various support mechanisms are being used to encourage business growth also in regions, for instance, by creating special economic zones, backing business incubators, the network of industrial clusters, etc.  Latvia has a developed production and transport infrastructure – industrial parks, storage facilities, communications technologies, ports, railroad, as well as the largest air traffic hub in the Baltics;
* Altogether, 11,206 new companies were established in 2016 as compared to 13,483 new companies established in 2015. Like before, most of the new companies established in 2016, or 61.4%, were small capital limited liability companies. 
Business Environment Assessment
In the World Bank's Doing Business 2017 survey, covering 190 countries of the world, Latvia climbed to 14th position in 2017 from 22nd position in 2016. Latvia earned the highest score in accessibility of loans, taking 7th place among the 190 countries. 
* Cross-border trade is simple and has no impediments, the state takes 25th place in this aspect;
* Business start-up procedures in Latvia have become simpler in comparison with last year, in this aspect Latvia takes 22nd place;
* In the efficiency of insolvency proceedings, Latvia's ranking has not changed and the country remains in 44th place;
* In recording real estate transactions Latvia remains in 23rd place;
* In investor protection, Latvia has climbed to 42nd place;
* On the index of tax burden and simplicity of payments, Latvia has risen to 15th place;
* Over the past year, Latvia has managed to improve its legislation regulating the issuance of construction permits and now ranks 23rd;
* In Doing Business 2017, Latvia is ranked 22nd among the 190 countries in the world where it is easier to start a business. Latvia's position in that respect remains unchanged.
Business Start-Up Procedures:
Number of procedures – 4
Time necessary to complete the procedures – 5.5 days
Minimum capital for a micro limited liability company – EUR 1
Minimum capital for a limited liability company – EUR 2,800
The Register of Enterprises is public
There are no restrictions on company owners' nationality
Company managers may apply for residence permits in Latvia
* The Commercial Law requires disclosure of the true beneficial owners or owners of offshore companies owning Latvian companies. In accordance with the Commercial Law, a shareholder who holds equity capital shares or stock on his or her behalf, however, acquiring at least 25% of the capital company shares for the benefit of another person, has a duty to notify the capital company thereof within 14 days, indicating the person, for whose benefit such shares are held.
* Business registration procedures are not expensive – they cost around EUR 170, which includes a EUR 142.29 stamp duty and EUR 27.03 to be paid for the publication of a notification in the official gazette Latvijas Vestnesis. Founders of limited liability companies must also be prepared to set aside EUR 2,800 for the company's capital. Since 2010, small capital limited liability companies can be registered even with a capital as small as EUR 1, but such enterprises have to meet certain requirements, for instance, they can have no more than five employees and their annual turnover must not exceed EUR 100,000.
Companies
In 2016, a total of 11,206 new entities were recorded in the Register of Enterprises, with small capital limited liability companies making up 61.4% of that number. Last year, the number of Latvia-registered companies declined by 2,277. The number of liquidated companies, meanwhile, continued to rise, growing by 2,161 year-on-year to 12,227 in 2016. Most of the companies liquidated last year had been involved in retail trade, wholesale and construction of buildings. 
Government initiatives and tasks

* In comparison with a large part of European countries, in Latvia a significant number of enterprises still belong to the state. These state-owned companies include the leading providers of infrastructure services in areas like energy, maintenance of railway infrastructure, freight transportation by rail and telecommunications. There are currently 142 companies in Latvia in which the state is a shareholder, including 69 companies in which the state owns all 100%. Local governments, meanwhile, are shareholders in 605 enterprises, 323 of which are belong entirely to local governments, and in 39 enterprises local governments have a controlling interest. 
* Citadele Bank, one of the largest state-owned enterprises, was sold off at the end of 2014 to U.S. equity firm Ripplewood Advisors L.L.C. and a group of multinational investors. At the beginning of 2016, a private investor – German businessman Ralf Dieter Montag-Girmes – was attracted for airBaltic national airline. He provided around EUR 52 million to the company. A search for a strategic investor for airBaltic is still ongoing, though. The privatization of telecommunications companies Latvijas Mobilais Telefons and Lattelecom has been on the government's agenda for quite a long time already, with more active talks about the two companies' future expected this year. 
Latvia's international ratings:
* To date, agencies have assigned the following long-term foreign currency sovereign credit ratings on Latvia: Moody's Investors Service – 'A3', Outlook Positive, Standard & Poor's – 'A', Outlook Positive, Fitch Ratings – 'A', Outlook Stable and R&I – 'BBB+' Outlook Stable.
* 20th position in the Index of Economic Freedom 2017 (Wall Street Journal; The Heritage Foundation)
* 49th place in the Global Competitiveness Report (World Economic Forum)
* 57 points out of 100 in the Corruption Perception Index (Transparency International)
* 14th place in the Doing Business 2017 (World Bank)
Comments