Fishing – largest exporting industry with 95% export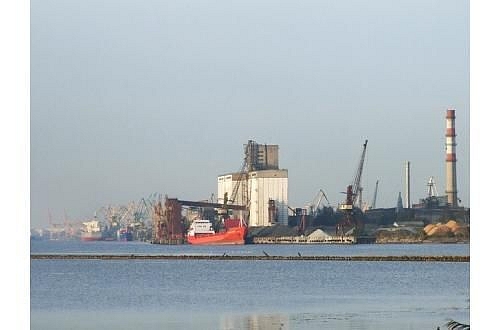 Photo: Stock.XCHNG

Fishing industry in brief:
• 106 fishing companies operated in Latvia in 2011, including 22 producing canned fish and 84 processing frozen fish. Around 4 000 persons were employed in the fishing industry in 2011;
• The industry turns over LVL 150 million per year and exports 95% of its production;
• Demand for canned fish increased to a deficit on export markets in 2011. Overall, export volumes increased 40%;
• Sprats in oil were the most popular product with 74% of total export.

• The highest demand for Latvian production is in Russia, Ukraine, Kazakhstan, Uzbekistan, Azerbaijan, Belarus, the United States, the European Union and Scandinavia.
• The industry's export volume amounted to 90,200 tonnes in the first nine months of 2012, similarly to the respective period in 2011. Its structure, however, experienced considerable changes. Due to various circumstances, not dependant on Latvia, Latvian ships have stopped fishing in oceanic coastal waters within the framework of the European Union's fisheries agreements, suffering a 11% decrease in production, mainly regarding frozen fish export.
Sprats dominate
• Fortunately, the said decrease is compensated by canned fish export, which, compared to the first nine months of 2011, increased 19% in the corresponding period of 2012. Sprats were the most dominant product in the segment of canned fish and sea products with a 74% export share, followed by caviar substitutes, molluscs and crustaceans – 11%, herring – 6%, mackerels – 5%, ready-made seafood meals – 3%, canned salmon – 1%.
• The industry's foreign trade balance is constantly positive. Compared to 2011, it increased 21% in 2012.
• In addition to the industry's overall figures, the impact of fishing fleet balancing measures is a positive factor, resulting in an increase in the average catch – from 632 tonnes to 692 tonnes – and the income of those working in the industry.
Fishing quotas increase
• Baltic Sea and Gulf of Riga fishing quotas for 2013 were confirmed in Luxembourg in October 2012, fully corresponding to Latvia's stance. Sprat quotas will increase 11% this year. Baltic herring quotas will increase 15% in the Baltic Sea and remain unchanged in the Gulf of Riga. Salmon and cod quotas will decrease 9% in the eastern part and 5,9% in the western part. Nevertheless, these decreases will not affect Latvian fishermen, who are not active in salmon fishing, and the reduced cod quotas will be compensated by the previously unused quotas transferred from 2012.
Goal – to double export
• Fishing industry experts point out that the industry's goal is to double its annual turnover during the next seven years – from current LVL 150 million to LVL 300 million. Fish product export volumes are expected to grow 100% by 2020. By then, all Western European markets will be conquered and Latvia will have the leading position on Europe's fish processing market. LVL 18 to 20 million worth of tax revenue will be channelled to Latvia's budget, compared to current LVL 12 million.
• It will be possible to accomplish this by establishing closer cooperation among fishermen, fish processing companies and the state. Support from the European Fisheries Fund – EUR 100 million (LVL 70 million) within the next planning period – will also be used for such purposes.

Most important industry developments:
1. One of the most positive factors of 2012 is an increase in demand on export markets – up to a deficit. Overall, export volumes increased 40% in 2012, compared to 2011. Demand for fish products with value-added – canned fish, sprats, seafood salads – increased particularly.
2. In 2013 and 2014, the industry will have to focus on the establishment of infrastructure in the largest fishing ports – Ventspils and Liepaja, ensuring efficient and quality service to foreign fishing vessels. It will also be necessary to build modern pumps and storage terminals. The European Fisheries Fund's allocations will be channelled for these purposes, active state and municipal involvement will be required as well.
3. In the future, the industry will have a good chance of becoming a production base for Western European markets.

 Fish and other sea products caught (thousands tonnes)

 

 

2007

 

2008

 

2009

 

2010

 

2011

 

Fish, molluscs and crustaceans

 

156,0

 

158,5

 

163,7

 

165,4

 

155,9

 

Fish

 

153,8

 

156,9

 

162,2

 

164,4

 

155,4

 

..sprats

 

60,5

 

57,3

 

49,5

 

45,9

 

33,4

 

..Baltic herring

 

22,4

 

22,5

 

21,6

 

21,4

 

22,8

 

..cods

 

4,3

 

4,0

 

4,6

 

5,2

 

4,9

 

..other

 

66,5

 

73,1

 

86,5

 

91,9

 

94,4

 

Molluscs and crustaceans

 

2,3

 

1,6

 

1,5

 

1,0

 

0,4

 
 Source: Union of Latvian Fish Processing Industry
 
Five largest fishing and fish processing companies in terms of net turnover in 2011
Company

 

Specialisation

 

Turnover 2011, millions, EUR

 

Turnover 2010, millions, EUR

 

Turnover changes 2011 vs 2010, %

 

Profit 2011, millions, EUR

 

Number of employees, 2011*

 

Verģi Ltd

 

fishing

 

5,37

 

 4,12

 

 30

 

 0,643

 

89

 

Baltreids Ltd

 

fishing

 

5,32

 

4,42

 

 20

 

 0,420

 

23

 

Gamma-A Ltd

 

fish processing

 

27,90

 

21,22

 

 31

 

 1,62

 

609

 

Karavela Ltd

 

fish processing

 

 15,06

 

 10,67

 

 41

 

 0,250

 

202

 

JSC Brīvais vilnis

 

fish processing

 

 12,15

 

 10,14

 

 19

 

 0,245

 

408

 
* Average number of employees. Source: Firmas.lv


Useful links
Ministry of Agriculture 
Central Statistical Bureau 
Latvian Federation of Food Enterprises 
Union of Latvian Fish Processing Industry 
Agricultural Data Centre
Food and Veterinary Service 
Comments