Healthcare towards insurance-based medicine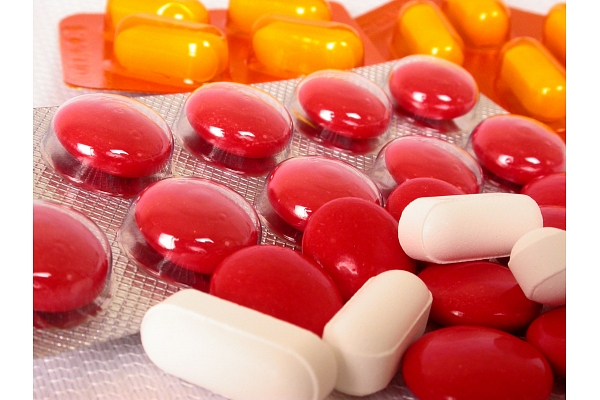 Photo: Stock.XCHNG

 HEALTHCARE IN BRIEF:
• Private contributions to healthcare system constitute 45% of total funding;
• State-funded healthcare system is based on a network of general practitioners. In 2012, there were 1 380 registered general practitioners in Latvia providing state-funded services to about 2,148 million registered patients;
• State funding for healthcare in 2012 was EUR 651 million, in 2013 – EUR 665 million;
• In 2013, healthcare spending is at 3,1 percent of GDP, or 0,4% less than in 2012;
• There are two major pharmaceutical companies in Latvia: Grindeks and Olainfarm.
• In the next few years, the healthcare funding system will be changed by linking healthcare up with residents' tax payments. The Health Ministry has suggested three options: earmarking 2% from personal income tax to be transferred into the healthcare budget, making healthcare services available to residents who make compulsory state social insurance contributions, and increasing the compulsory state social insurance contributions by 2% – and reducing personal income tax as much. Given that debate about compulsory insurance has ended with nothing, the ministry's current endeavours are hoped to increase the funding for healthcare.
• At the moment, private health insurance in Latvia is voluntary and accounts for about 5% of the funding for the sector. On the other hand, private clinics also provide state-funded services, competing with state hospitals for money from government coffers. Private clinics mostly offer plastic surgery, dentistry and gynaecology services.
• There are just a few private clinics in Latvia, of which, in terms of turnover, Veselības centrs 4 and Medicīnas sabiedrība ARS were the largest ones in 2011 (with turnover at EUR 11,29 million and EUR 7,07 million, respectively).

National industry posts growth
• During the crisis, the national pharmaceutical industry of Latvia, which plays an important role in Latvia's exports, was successfully preserved. The past two years was a period of growth and development for the pharmaceutical companies of Latvia. JSC Grindeks in 2011 opened a new UDCA manufacturing unit, which in 2013 will ensure an additional EUR 20 million turnover for the company.
• Olainfarm bought the Ilmas aptiekas chain of 18 pharmacies.
• Pharmaceuticals company Silvanols Ltd commenced exports to Russia, Belarus and Kazakhstan, and announced construction of a new manufacturing unit.
• Grindeks and Olainfarm shares are traded at the stock exchange, and have been the most profitable shares at the Riga bourse several times. The company's products are mostly exported to Russia and EU member states.

Sales and competition projected to increase on pharmaceutical market
• The key factors affecting the pharmaceutical business in 2012 were increasing competition and improving quality of pharmaceutical consultation. Drug wholesale companies kept their indices at the level of the previous years thanks to internal efficiency. Investment amounts also increased, but so did business costs, for instance, logistical services became more expensive due to higher fuel prices.
• In the near future, drug wholesalers are planning to increase their turnover by 4%-6% annually. Competition among pharmaceutical com-panies and drug wholesalers increased last year, especially regarding supply of medications and medical products to healthcare institu-tions.
• As to less expensive medications, the most important problems to be solved include the possibility to increase competition in Latvia and reduce market regulation where regulation measures overlap or are exaggerated. For instance, the non-existent competition among pharmaceutical companies has resulted in a situation where different producers set very different prices on products that are essentially the same.
• At the moment, the largest medication producer and seller on the market, in terms of turnover, is JSC Recipe Plus with 11,5% market share, followed by Tamro Ltd. with 9,8%, JSC Grindeks with 8,7%, Roche Latvija Ltd. with 7,6%, JSC Sentor Farm aptiekas with 7,2%, Magnum Medical Ltd. with 5%, JSC Olainfarm with 4,9%, Hansa Farma Ltd. with 2,8%, Euro Aptieka Ltd. with 2,6% and Elvim Ltd. with 2,1% market share.

Medical tourism flourishes
• In the past few years, increasingly more "medical tourists" have been visiting Latvia – foreign patients going to Latvian clinics to receive dentist's services, undergo surgery, or for diagnostic tests. The main reason why foreign residents choose Latvian clinics is the good price-quality ratio, as the clinics in Latvia offer quality expert services at comparatively low prices.
• Prices for plastic surgery in Latvia are about 30%-50% lower than in Western Europe, while dentistry services cost up to three times less.
• Latvian medical experts employ the same methods and use the same materials as their colleagues abroad, and the quality of their ser-vices is very high, therefore it is not unusual for foreign clients to save money on medical services in Latvia – even with travel and ac-commodation costs included.



Useful links

Ministry of Health 
State Agency of Medicines 
National Health Service 
Largest pharmaceutical company in Latvia 
Second largest pharmaceutical company in Latvia 
 
Comments