LABRAINS – a brand that has created their own unique facial skincare formula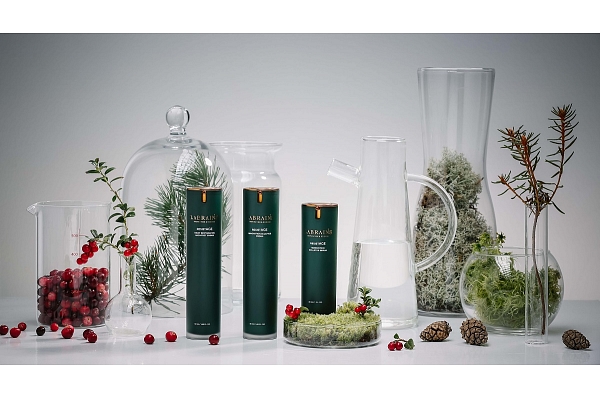 Being a pioneer has always been challenging, but at the same time, it is one of the factors that drives new companies to development. The same is happening with the LABRAINS brand of natural dermocosmetics produced in Latvia. Founded in 2018, it is rapidly conquering not only the European market, but also the United Arab Emirates. Cosmetics specially designed for people with sensitive, irritated, dry, as well as normal facial skin are created based on the core principles of science, sustainability and innovation. Currently, LABRAINS is the only company in Europe that has adapted all their cosmetic products to sensitive skin without using solvents, which are still widely used in technological processes, except for oils and water. In order to create such a unique formula, the company together with co-financing of European projects have invested almost 800,000 EUR.

Currently, LABRAINS products are exported to Germany, Greece, Italy, Poland, Lithuania, Estonia. At the same time, cooperation partners are being sought in export markets of the USA, the UAE, Scandinavia and other EU countries.

"LABRAINS is a company focused on science and modern technology. The opportunity to expand the export market means to convey our message "healthy skin, therefore beautiful skin" to an even wider part of society. It is a unique opportunity to introduce LABRAINS products to an international audience, to build new confidence and understanding of what beautiful skin is. Furthermore, it is an opportunity to create new partnerships, new, socially significant projects, as well as to increase our presence in the international environment", says Līga Brūniņa, creator of LABRAINS.

Along with daily work in the laboratory, production, sales and marketing departments, LABRAINS actively participates in various international exhibitions, in which several awards have already been won and important opinions heard, such as Eco Life (Sweden), Cosmoprof Worldwide Bologna (Italy). Moreover, VIVANESS, which is an International Trade Fair for Natural and Organic Personal Care in Germany, this year invited the creator of LABRAINS company, environmental specialist and chemist Dr. oec. Līga Brūniņa on stage as one of the speakers.

LABRAINS plans to participate in five exhibitions this year, three of which have already taken place: Arab Health 2023 in Dubai, VIVANESS 2023 – International Trade Fair for Natural and Organic Personal Care in Nuremberg, Germany and 2023 Cosmoprof Worldwide in Bologna, Italy. The participation in the exhibitions in Sweden and the United Arab Emirates is still ahead.

Exhibition visitors admit that the first thing that appeals to them is the product packaging, the dark green colour associated with "premium" class cosmetics. By engaging the visitors and explaining in detail about the ingredients of the products, the unique recipes and their effect on the skin, many customers immediately want to test the products. There have been cases where customers come back to the show the next day to inquire about purchasing the products, because overnight it has become clear to them that these products are something truly special and valuable.

Looking back at LABRAINS sales figures for 2022, it is difficult to talk about the top three best-selling products. In this respect the products should be reviewed by product lines or by skin needs. If assessing the CLEANSEA facial cleansing product line, the best-selling product in 2022 is the facial skin cleansing gel with sapropel, which is especially suitable for sensitive skin. This product is closely followed in popularity by LABRAINS micellar water, which works also a facial skin tonic. From LABRAINS anti-age, or general skin rejuvenating and moisturising product line – RESISTAGE –, the the best-selling product in 2022 is Renovation Sculptor deep moisturising serum, followed by the Night Restoration Architect night cream for restoring facial skin protection. On the other hand, from the REDRESS product line, which is considered to be the beginning of the LABRAINS brand, the Rosacea & Strike Back cream for skin affected by rosacea with a rejuvenating effect takes the first place. Relatively not so high sales figures, however, a positive growth is observed for LABRAINS BB creams, which now are offered in three different shades, as well as the first facial cream of the young skin from YoungDali line.

Currently, LABRAINS offers a total of 18 products designed for different age groups and facial skin problems. Thinking about sustainability, LABRAINS cosmetics are 100% vegan, as well as the packaging of creams and serums are specially thought out – they have replaceable inner refill containers made of easily recyclable PP plastic.
Comments