One of the best-run industries in Latvia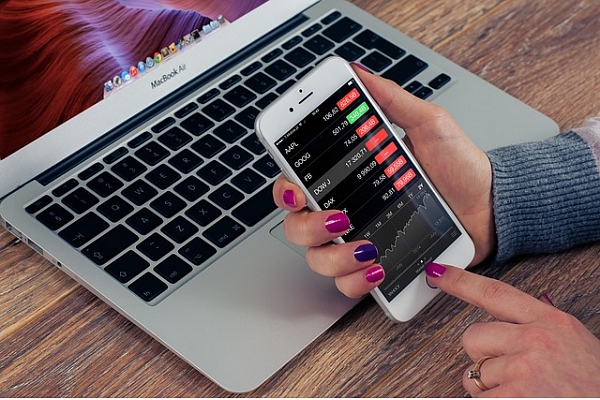 Industry in brief
•
There are 448 information technology (IT) and computer technology companies with annual turnover of over EUR 145,000, their total turnover exceeds EUR 1.389 billion, profit – EUR 119 million, and they employ a total of 10,000 people. 
•
IT and software development companies make up 54% of this sector (357 companies with a total turnover of EUR 755 million), computer hardware dealers - 46% (91 companies, EUR 633 million). 
•
There are 226 telecommunications companies with annual turnover at over EUR 145,000, their combined turnover exceeds EUR 1.160 billion, profit – EUR 99 million, number of employees – 6,000.
•
In this sector, landline and mobile phone operators and Internet providers have a share of 82% (180 companies with a total turnover of EUR 949 million), 18% are dealers and developers of communications devices (46 companies, EUR 211 million).
•
75% of Latvia's residents had fixed-line or mobile broadband Internet connection at the beginning of 2017. Broadband Internet is available to 77% of urban and 71% of rural residents.
•
Most (86% of Internet users) log on to use their e-mail, followed by those who read the news, newspapers or magazines online (84%), and those who use online banking services (76%).
Challenge of keeping the growth pace 
One of the greatest challenges faced by the industry will be to maintain its current growth pace, taking into consideration the intensive EU regulations and tough competition in mobile telephony, believes Telecommunications Association of Latvia Executive Director Jānis Lelis. 
Furthermore, there are increasingly more alternatives, attractive offers from mobile phone operators that, along with increasing competition on the Internet services market, are causing problems for landline telephone companies. European Union regulations and measures to stimulate the market had the biggest impact on the Latvian telecommunications sector in 2015 and 2016. The key roaming regulation Roam like Home was endorsed to reduce roaming fees up to fourfold. In addition, European funds are used for the development of broadband optical network in lesser-populated areas to give operators more opportunities to access high-speed data lines. As the dominating position of the fixed telephony operator continues to grow stronger in Latvia, the smaller electronic communications companies are looking for a way out, trying to catch the consolidation train that left ten years ago. That is why Baltcom merged with Izzi, and a few more small operators are currently looking for new owners. In the mobile telecommunications sector, earlier trends continue as operators are developing latest-generation LTE (4G) technologies, and here the market situation has changed as Tele2 in mid-2016 passed LMT to become the market leader in terms of coverage. In the coming years, EU roaming regulations are expected to become tougher for operators, making traveling within the EU more attractive to data and voice telephony users, and giving residents opportunity to also evaluate tariffs of other operators. No groundbreaking new technologies are expected to enter the mobile communications market at least until 2020.
Leader posts higher turnover 
Information and telecommunications company Lattelecom Group achieved EUR 32 million in profit in 2016. The company had also posted EUR 32 million in profit in 2015.
In the meantime, the group's turnover last year amounted to EUR 193.25 million, compared to EUR 191 million the year before. According to Lattelecom management, the company has even more ambitious plans for 2017. Last year, growth was achieved in both the core business and new businesses of Lattelecom. Among the new Lattelecom businesses, retailing increased the most – 2.6 times. Advertising business grew 96%, and revenue from the Internet of things rose 88%, while data center's services recorded 23% growth. For core business, income rose in wholesaling, construction and maintenance of networks and engineering systems for buildings – 23%, as well as television – 6%. Last year, Lattelecom invested EUR 32 million in developing and improving services, including EUR 7.5 million invested in core internet network infrastructure.
Lattelecom also ambitious on power market
In February 2017, Lattelecom announced expanding into the power market, originally offering three products: tet Dinamiskais, tet Drošais and tet Fiksētais (tet Dynamic, tet Safe and tet Fixed), targeted at every household and company in Latvia. The company claims that 95% of those who use tet services could receive lower monthly light bills. The company's representatives explain that the goal is not to take a few clients away from the other six or minor smaller electricity sellers. The objective is to have far more customers, and in time achieve a market share of 10% to 20%, so Lattelecom could become a serious rival to Latvenergo. 
2016 results best for Tele2 in recent years 
Mobile phone operator Tele2 closed 2016 with a turnover of EUR 105.2 million, up 4.8 percent from 2015. Its earnings before interest, taxes, depreciation and amortization (EBITDA) grew 6.5 percent year-on-year to EUR 33.6 million. Tele2 invested EUR 9.4 million last year and its 4G network covered 99 percent of Latvia's population at the end of 2016. Latvia's Tele2 is part of Sweden's Tele2 Holdings, which operates in nine countries. Tele2 commands 45 percent of the Latvian mobile phone market.
Bite owner expanding in Baltics 
U.S. investment company Providence, the new owner of Bite, continued expansion in the Baltic countries in 2016 – following the acquisition of Bite, a company that operates in Latvia and Lithuania, on Christmas in 2015, Providence announced acquisition of controlling interest in the largest cable television and broadband Internet company in Estonia, Starman. Starman already owns the second largest Internet and cable television company in Lithuania, Cgates. In addition, in mid-2016 Providence made an investment in Latvian Internet and cable television company Baltcom. Industry representatives note that Providus is laying the groundwork for the creation of a strong pan-Baltic telecommunications player, and that the next logical step would be consolidation of the Baltic businesses.
EUR 10 million investment in development
Data center operator Digitālās ekonomikas attīstības centrs Ltd. (DEAC) in 2017 will invest EUR 10 million in setting up a substantially larger data center in Riga, thereby consolidating its leading positions in the Baltics and becoming an increasingly influential provider of data center services to companies in the C.I.S. countries, Europe and the United States. The company believes that Latvian IT industry has good growth prospects in outsourcing services. C.I.S. countries present a comparatively little-explored market, where many companies still do not use the advantages offered by data centers, while to the United States, DEAC is attractive thanks to an extensive communications network in Europe. DEAC is an operator of data centers that runs two physical data centers in Riga with a total of 300 server racks, with another 400 planned for the next development stage. DEAC also has points of presence (POP) in London, Frankfurt, Amsterdam, Moscow, and Kiev.
Activity in television business
Latvian telecommunications companies, not willing to simply provide infrastructure services, have ventured into the television business, and the process became particularly active in mid-2016. LMT Straume online television has been available for several years already, and by now the market has also been joined by LMT mājas viedtelevīzija (LMT Home Smart Television), Tele2 Atvērtā televīzija (Tele2 Open Television), Lattelecom's entertainment platform Shortcut, and video and television service ViaPlay developed by MTG. 
Comments