Tourism and related sectors thriving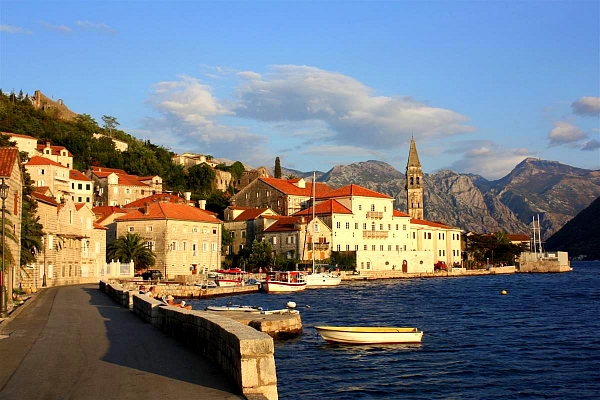 Photo: LETA

TOURISM INDUSTRY IN LATVIA IN BRIEF:
• Tourism is one of Latvia's defined priority sectors;
• In 2011, foreign travelers crossed Latvia's 5,54 million times;
• Foreign travelers spent a total of LVL 379,5 million in Latvia in 2011;
• Latvia has 3 580 restaurants, bars and other dining establishments.

• Products and services (does not include international transportation costs) sold to foreign tourists in Latvia in 2011 reached EUR 550 million, or approximately 4% of GDP.
• 2011 was a record year for accommodation establishments in Riga with persons spending a total of 1,9 million nights in the city's hotels and other accommodation establishments.
• The Riga Tourism Development Bureau, in cooperation with the Latvian Chefs' Club, will continue its "Delightfully Delicious Destination – Rīga" Project in 2013. Thus, the culinary project will continue this year.
• Also in 2012, the number of Russian tourists visiting Latvia continued to increase, reaching a new record number. In the third quarter of 2012, 74 301 Russian tourists visited Latvia, which is 33% more when compared to the same period in 2011.

Tax burden eased to help attract investments for resorts
• In July 2012, the Latvian government accepted amendments to the Tourism Law, which foresee tax breaks for businesses operating in resort areas. This resort status will be a support mechanism for local governments to help attract investments, and is a positive signal for potential investors in Latvia and from abroad.
• 2012 saw an important trend in the tourist sector in Latvia, as there was a clear revival of rural tourism. With the easing of the crisis and the recovery of the economy, there was a 10% increase in the number of guests and the nights they spent at rural accommodation establishments, when compared to 2011.
• Overall, Latvian embassies abroad received 182 480 visa applications in 2012, which was a 12% increase when compared to 2011.

Riga – capital of culture
• The Latvian cultural event of the year will take place this summer, as Riga hosts the XXV Nationwide Latvian Song and Dance Festival from June 30 to July 7.
• In 2014, Riga will also become the European Capital of Culture, and will feature a rich and extensive cultural program throughout the year. The cultural program will kick off in January and last until the end of the year. Also in 2014, Riga will host the World Choir Games, which will gather over 20 000 choir singers from over 90 countries.

Hotels
• In 2012, Latvia had 112 officially certified hotels, with a total of 6 754 rooms (January 2011 – 110 certified hotels with 6 712 rooms).
• It is predicted that the number of luxury-class hotel rooms in Riga will increase by 700 in the next three to five years as well.
• The hotel market in Latvia in 2011 was atypically active – the total amount of investments exceeded LVL 42 million, which is a record in this market segment when taking into account the past several years.

Airport also helping tourism industry
• The most important factor that ensures incoming tourists to Latvia is air traffic. This ensures comfortable transportation possibilities to Latvia, and substantially increases the number of transit tourists.
• Riga International Airport has become the largest airport with the most extensive air traffic network in the Baltics (5,1 million passengers serviced in 2011).
• Latvian national airline airBaltic flies to 60 destinations from Riga. In 2012, the airline's passenger volume reached 3,08 million, which was 8% less when compared to 2011.
Largest companies in Latvian tourism industry based on net turnover in 2011

Largest tourism agency Latvia Tours Ltd (LVL 14,32 million)
Largest tour operator Tez Tour Ltd (LVL 20,96 million)
Largest hotel JSC Viesnīca Latvija
(Radisson Blu Latvija ESPA Rīga) (LVL 15,66 million)
Source: Firmas.lv
Ports see increase in ferry passenger numbers
• In 2011, there was a 35,5% increase in ferry/cruise ship passenger numbers serviced by Latvian ports, which was the second highest increase in Europe. A total of 591 000 ferry/cruise ship passengers were serviced by Latvian ports in 2011.
• In 2012, Riga Port serviced a total of 761 000 ferry/cruise ship passengers, which was 5,4 percent more when compared to 2011, according to the port's statistics.

Predictions and future challenges
• In order to facilitate the development of tourism industry, the Economy Ministry, which is the responsible ministry for tourism, has achieved that tourism is included as one of the country's priority areas. The ministry has also set several economic goals for the tourism industry to achieve by 2015 – increase the proportion of foreign tourists who stay three or more days, increase the export of tourism services by 5 to 10 percent every year, increase the proportion the tourism industry has on a whole national economy to the average level in Eastern and Central Europe – five percent of GDP, ensuring that the increase of local tourism services has a higher increase (percentage wise) every year than the increase of the total export of tourism services.
• Challenges for the tourism industry include the creation of new tourism products, which would contribute towards attracting tourists all year round. This is hoped to be achieved through medical and health tourism, conference tourism, as well as culinary tourism.

 
Useful links
Latvia's official tourism portal 
Riga Tourism Development Bureau 
Latvian Camping Association 
Rural Tourism Association "Lauku celotajs" 
 
Comments