Business environment in Lithuania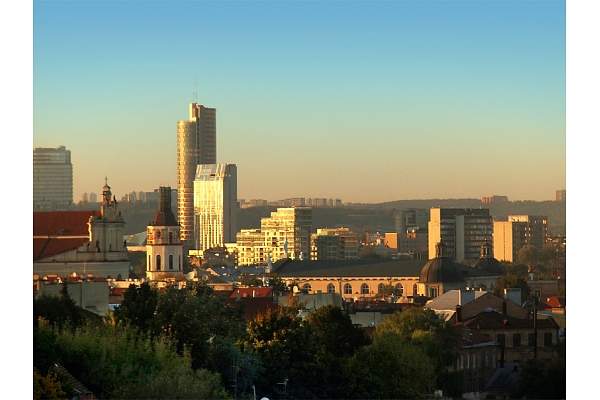 * companies in Lithuania are mainly small and medium-sized;
* 93,7% of Lithuanian companies have fewer than 50 employees on the payroll;
* 27th place in the World Bank's annual survey Doing Business 2012;
* almost all large state enterprises have been privatized.
In the guidelines for Lithuania's economic development, no branch of industry has been given special priority, however, a strategic decision was taken to promote innovation, investment in modern technologies and industries that create high added value.
Lithuania is also known for laser and biotechnologies, a modern furniture and woodworking industry, metalworking, electrical appliances and equipment, shipbuilding, textile and food industries. The petroleum refinery in Mažeikiai is the only such facility in the Baltic countries.
Companies
* On 1st January 2012, there were a total of 83,624 companies operating in Lithuania, down from 86,987 a year ago. Companies in Lithuania are predominantly small and medium-size. According to the data of the Statistics Department in the year 2000, the number of companies that employed up to 50 people came to 77,960 and accounted for 93,7 per cent of all enterprises, totaling 83,201.
* The large state companies were privatized in the first 10 years after Lithuania regained its independence in 1990. Most were acquired by foreign investors. The telecommunications company, currently know as TEO LT AB, was sold to a Swedish-Finnish consortium that later became TeliaSonera AB. The only petroleum refinery in Lithuania and the Baltic countries AB Mažeikių Nafta has changed owners three times since it was sold in 1999 to the US Williams Companies Inc. Afterwards, the company was taken over by Russia's Yukos International, and currently it is owned by Poland's PKN Orlen SA. The majority of shares in the state gas monopoly AB Lietuvos Dujos is owned by Germany's A.ON Ruhrgas AG and Russia's Gazprom.
* All three of Lithuania's largest banks currently Scandinavian owned – by Sweden's Skandinaviska Enskilda Banken AB and Swedbank AB and Norway's DnB NOR Bank ASA.

Process for starting an enterprise
* According to the World Bank's annual report Doing Business 2012: Making a Difference for Entrepreneurs, which evaluates the ease of doing business in 183 countries of the world, Lithuania takes the 27th position. However, by the ease of starting business the country ranks 101st position. It needs 6 procedures, takes 22 days and costs 2,8 per cent of income per capita. The minimum capital accounts for 35,7 per cent of income per capita.
* Protection of investors has improved over the past year – Lithuania moved to the 65th position from the 93rd a year ago.
* Resolving insolvency became less complicated as the country amended its reorganization law to simplify and shorten reorgani¬zation proceedings, grant priority to secured creditors and introduce professional requirements for insolvency administrators. The country ranks 40th in the list with 1.5 years need for the procedure.
* Meanwhile registering property is among the easiest things to do – Lithuania ranks 7th in the list. A total of 3 procedures can be completed within 3 days.
* It takes up to 15 days and costs up to EUR 600 to register a company. Private company needs a minimum capital of EUR 2,896, while for public companies the sum is EUR 43,443.
* The electronic registration of private companies was enforced as of the start of 2011. It is a lot cheaper – the cost is just about
EUR 110, but there are restrictions applied.
Infrastructure
* Lithuania, at the crossroads of East and West in Europe, has a well-developed infrastructure – two international transport corridors, three international airports – Vilnius, Kaunas and Palanga and an ice-free port on the Baltic Sea, Klaipeda, as well as a modern railway and road network.
* In accordance with its treaty when joining the EU, Lithuania had to close the Ignalina nuclear power plant at the end of 2009 and, to date, efforts to attract investment for construction of a new nuclear power plant have been without results. At present the Government is in talks with the Japanese corporation Hitachi, which applied to become a strategic partner in the construction of new Visaginas nuclear plant.
* The country's economy is dependent on Russian gas, and Lithuania presently pays more for it than other European countries, despite the fact that Gazprom became one of the strategic shareholders in the state gas company.
Lithuania in international rankings:
* 44th place in the Global Competitiveness Report 2012/13 (World Economic Forum, Geneva)
* 50th place Corruption Perceptions Index 2011 (Transparency International)
* 27th place Doing Business 2012 report (The World Bank)
* 42nd place Global Information Technology Report 2010–2011 (World Economic Forum, Geneva)
* 49th place Travel and Tourism Competitiveness Report 2011 (World Economic Forum, Geneva)
Lithuania's index of economic freedom is 71,5, which ranks its economy as the 23rd freest in 2012.


Useful links
The Bank of Lithuania – www.lb.lt/
Department of Statistics – www.stat.gov.lt
The Ministry of Economy of the Republic of Lithuania – www.ukmin.lt
The Ministry of Finance of the Republic of Lithuania – www.finmin.lt
The Ministry of Foreign Affairs of the Republic of Lithuanian – www.urm.lt
Invest Lithuania/Enterprise Lithuania – www.businesslithuania.com
Klaipėda Economic Development Agency – www.investinklaipeda.com
Kaunas Regional Development Agency – www.krda.lt
Official gateway to Lithuania – www.lietuva.lt
Lithuanian Confederation of Industrialists – www.lpk.lt

Photo: Stock.XCHNG
Comments